Start your career in Pilates, today
Our comprehensive Level 3 Diploma in Teaching Pilates will get you up and running in your new career; no prior experience required.
Oct course: 13-15th, 20-22nd, & 28th
Waitlist

NEW Oct course: 11-12th, 18-19th, 25-26th & 1st
Waitlist

Nov course: 6-9th & 27-29t
h
Waitlist

NEW Nov course: 13-16th & 20-22nd
Dec course: 8-10th, 15-17th, & 22n
d
2 Spaces Available
What can you expect?
Personalised instruction, quizzes, workbooks, videos and more: we're here for you every step of the way
Blended learning
This course features self-guided learning through our interactive online portal as well as in-person instruction
112 hours of learning content
7 in-person classroom days & 1 day of assessments + 48 hours of self-guided learning through our interactive online platform
Fully accredited
This course is endorsed by YMCA Awards and CIMSPA, and is recognised around the world
Start from scratch
students will graduate with A level 3 qualification. no pre-requisites necessary.
Convenient location
This course is delivered in Absolute Studios located in beautiful Parsons Green, london
Personal instruction
This is not an off-the-shelf course taught by a big enterprise. With LPA, you get personalised attention throughout your learning journey
What to expect
This is a full Pilates teaching qualification
This course includes your Level 2 and Level 3 Anatomy and Physiology coursework and will take around 3 months to complete.
Industry endorsed & recognised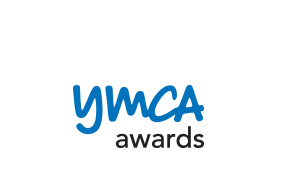 Why should I take this course?
Expert tuition from London's top pilates professionals.
Let's be honest, you have choice when it comes to learning pilates, and there are cheaper providers out there. But we believe it's important to have a good experience throughout your learning journey - not sit on hold when you have a question, or spend weeks waiting for email response. It's just as important that you have the right foundation to set you up for whatever environment you enter professionally.

With lpa, you can expect a responsive, professional experience delivered by highly experienced tutors at every stage of your journey. After all, we're not a big certification factory - so we have to be better.
Frequently asked questions
What is the schedule for in-person class days?
Course days start at 9am and finish at 5pm
What happens if I can't make one day of class?
Check the course days before you book and make sure you're available for all course days. If you have a special circumstance, please contact us before booking.
How long does the pre-course work take?
The online modules take around 8 hours to complete, so we suggest spreading it out over 3-4 weeks prior to the first day of class.
Will I be a fully qualified pilates teacher at the end of the course?
Yes! After successfully completing this course, you will be fully qualified to teach mat-based pilates in any pilates or fitness setting.
Autumn course dates now open!
Our once-yearly Black Friday sale is now on!
£50 off yoga diploma

£50 off Dynamic reformer bundle

£100 off mat + reformer + prenatal