plug-in module series
Jumpboard
2-HOURS ON-DEMAND WITH CERTIFICATE

We live in a multi-directional world and need to be able to control life's impact and tempo. The Jumpboard provides a useful tool in safely introducing clients to this modality of exercise.

What to expect:
2 hours of recorded learning content

Access to slides featured within the video

Multiple choice quiz with cert

LPA certificate of completion

Unlimited access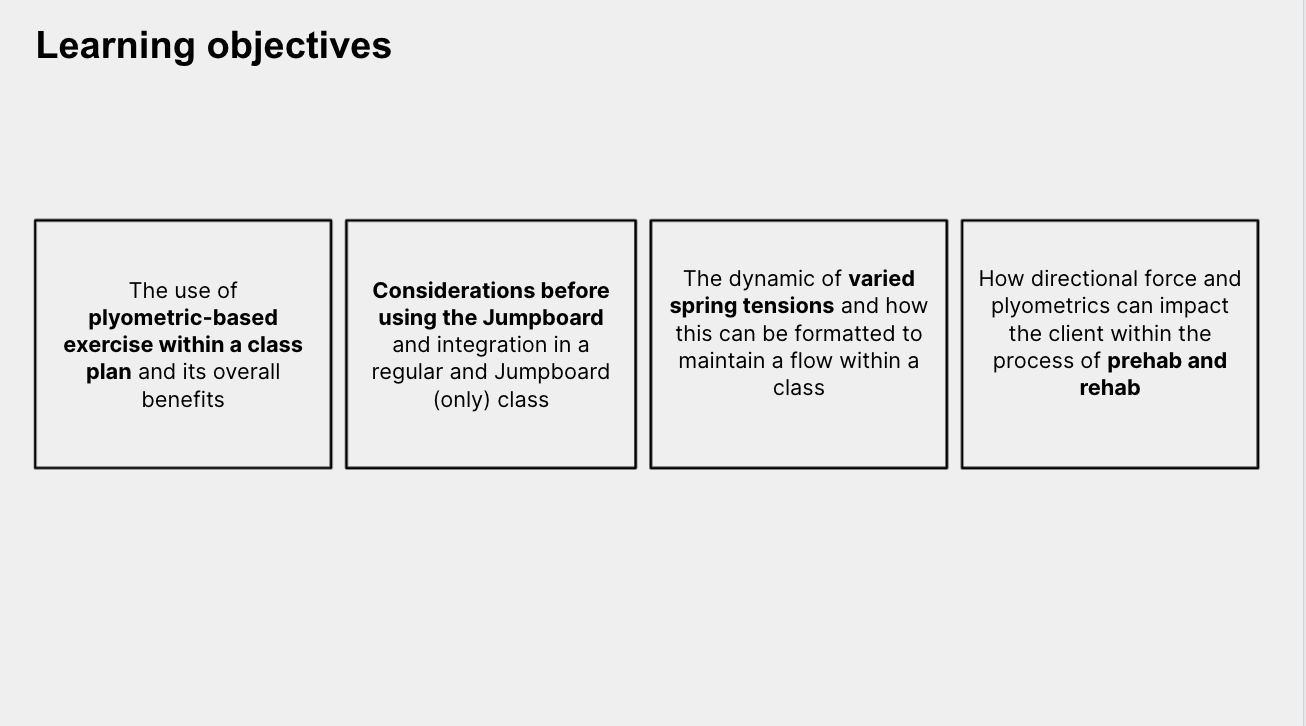 Meet the instructor
Neil Dimmock
Neil has over 25 years' fitness industry experience, managing everything from large corporate gyms to small boutique-style pilates studios.
Neil firmly believes in the key role pilates plays in a well-rounded exercise regime and regards the reformer as a critical part of injury rehabilitation for its ability to allow a client to focus on the alignment of their body whilst engaging important stabilising muscles. Whatever the exercise method or piece of equipment, Neil is able to pull the best from it. He believes there is value in a wide variety of fitness disciplines and a benefit in opening ourselves up to new exercise experiences