plug-in module series
Force and Form Closure
2 HOURS ON-DEMAND MODULE WITH CERTIFICATE

Form and Force Closure creates an opportunity for the trainer to both ensure that the correct ingredients are selected when developing a strategy to help a client move better, pain free and developing a class plan for a number of clients simultaneously.

Form closure is a skeletal framework that we all have. Understanding how both our environment impacts this structure and the forces placed upon it enables us to make more informed choices to the way that we exercise and methods that we use to help maintain its equilibrium.

Force closure is impacted by the neuromuscular forces placed upon the structures around the pelvis.

Selecting techniques that have the balance of directional forces, ranges and planes of motion can be a daunting process. However, by understanding the principles of Force Closure, the trainer can not only select particular techniques that create balance within the client's session plan, but also improve the sustainability of their client's movement.

What to expect:
2 hours of recorded learning content

Access to slides featured within the video

Multiple choice quiz to test your learning

LPA certificate of completion

Unlimited access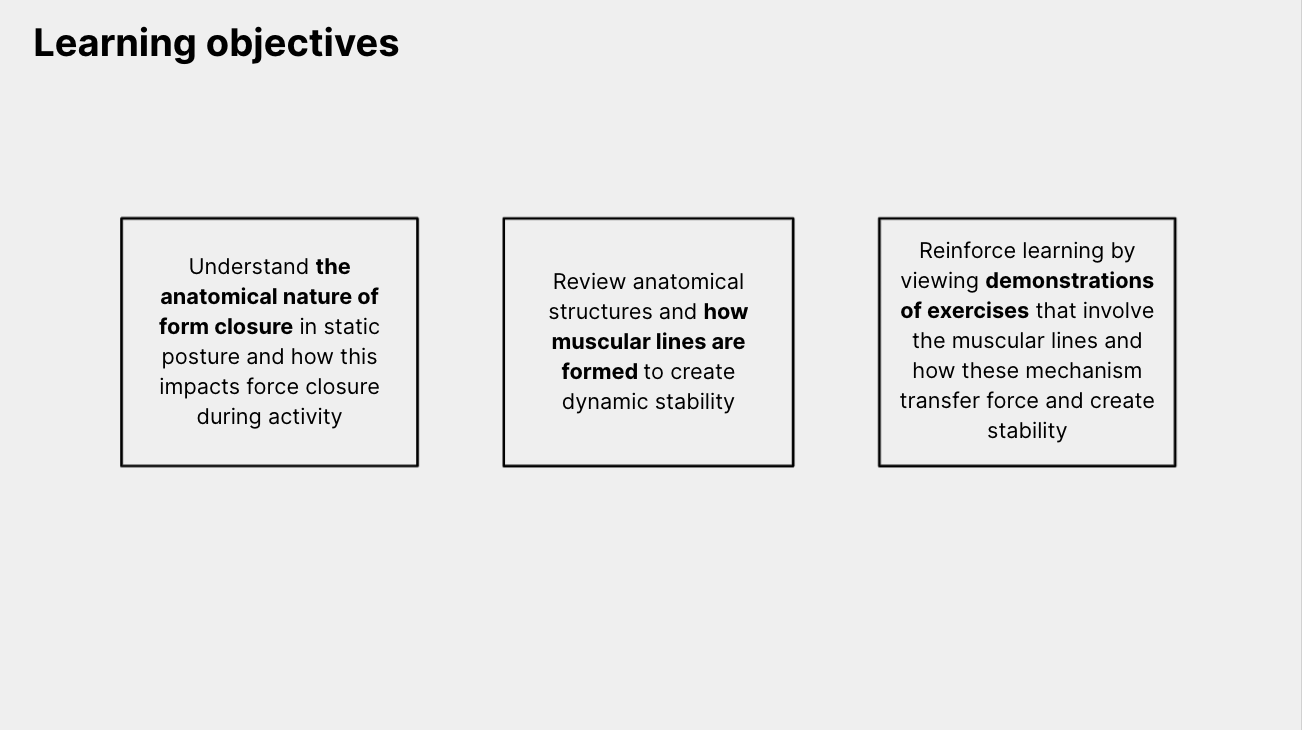 Meet the instructor
Neil Dimmock
Neil has over 25 years' fitness industry experience, managing everything from large corporate gyms to small boutique-style pilates studios.
Neil firmly believes in the key role pilates plays in a well-rounded exercise regime and regards the reformer as a critical part of injury rehabilitation for its ability to allow a client to focus on the alignment of their body whilst engaging important stabilising muscles. Whatever the exercise method or piece of equipment, Neil is able to pull the best from it. He believes there is value in a wide variety of fitness disciplines and a benefit in opening ourselves up to new exercise experiences
Our once-yearly Black Friday sale is now on!
£50 off yoga diploma

£50 off Dynamic reformer bundle

£100 off mat + reformer + prenatal