PLUG-IN Learning series
Pelvic Floor & Diastasis Recti
2 HOURS ON-DEMAND MODULE WITH CERTIFICATE

An interactive and comprehensive module designed for fitness professionals who want to confidently deliver one-to-one and class-based sessions to pre- and postnatal clients.

What to expect
2-hours of recorded learning content

Access to slides featured within the video

Multiple choice quiz to test your learning

LPA certificate of completion

Unlimited access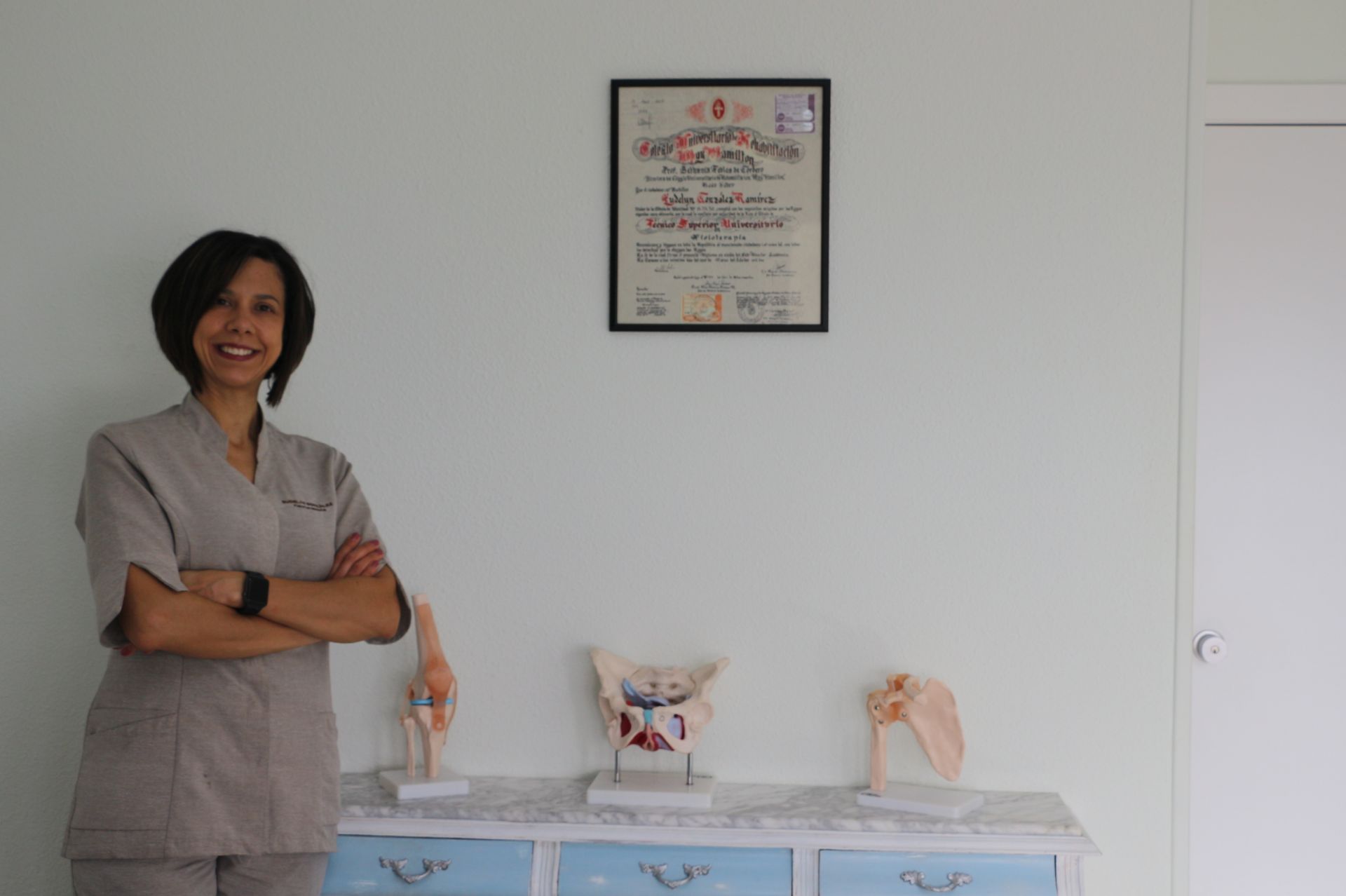 Meet the instructor
Eudelyn Gonzalez
A physiotherapist and pilates instructor originally from Caracas, Venezuela, Eudelyn
specialises in Women's Health, Pelvic Floor Rehabilitation (male/female) and
Musculoskeletal physiotherapy. She also holds qualifications in Sports Therapy, Sports &
Remedial Massage and Mat & Equipment Pilates.


For 15 years Eudelyn lived in London and worked for some of the most renowned physiotherapy and p
ilates companies. She has now relocated to
southern Spain where runs her own physiotherapy and pilates private practice, working
closely with well-known orthopaedic surgeons, urologists and g
ynaecologists from the main hospital in town.


Eudelyn is a people-driven person and passionate about her work. She always tries her
best to achieve her goals and treats every one of her client's goals as her own, personally.
When not working or studying she enjoys very much her family life, she is a mum of
twin boys. Eudelyn loves pilates, outdoor activities like
trekking and cycling and a glass of red wine occasionally too.
Our once-yearly Black Friday sale is now on!
£50 off yoga diploma

£50 off Dynamic reformer bundle

£100 off mat + reformer + prenatal