live-streamed
Functional Reformer Training
Fully online, 4-day accredited functional reformer training (FRT) with certification. Pre-requisite: L3 Fitness Teaching-Based Cert
This course contains both self-directed learning and 4 full days of live, online sessions
Courses run through out the year; you may choose to break up your course and attend two consecutive online courses if you need more time
You will need access to a reformer to practice*
Spread the cost over 6 months
Certifications are awarded after completion of assessments and payment in full
Please see refund policy here before you purchase

Course Price: £849
*Don't have access to a reformer? Contact us and we may be able to help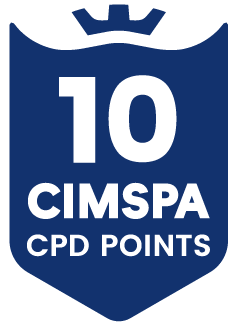 Next course dates:
10/11th March
24/25th March


4 Days of live-streamed class

1 Certification

Extensive repertoire of exercises

Access to Job Placement scheme

Online course workbook

Access to LPA community of trainers & studio owners


Exclusive discounts on workshops & other courses
Designed For Fitness Professionals, New to Reformer Training
This course is ideal for those that are looking to break into the world of teaching reformer-based classes, or those that want to build upon their current offering.


"Neil was very helpful, not just during the training. We could e-mail or call him anytime. It was quite helpful when we were practicing for the assessment. He uploaded videos if we needed a new exercise what was not on the material."
Recent course graduate
Learning Objectives
An understanding of the reformer and its use within a class environment
Spring tensions, their use and the differences in spring dynamic
Safety considerations for both the reformer and spring usage
Small equipment and co-use with the reformer
Extensive repertoire of exercises, including mobility, core, abdominal, oblique-based exercise, muscular activation, functional/specific training and upper quadrant exercises
Learn varied teaching and learning methods and understand how clients can benefit from this


Meet the instructor
Neil Dimmock
Neil has over 25 years' fitness industry experience, managing everything from large corporate gyms to small boutique-style pilates studios.

Neil firmly believes in the key role pilates plays in a well-rounded exercise regime and regards the reformer as a critical part of injury rehabilitation for its ability to allow a client to focus on the alignment of their body whilst engaging important stabilising muscles. Whatever the exercise method or piece of equipment, Neil is able to pull the best from it. He believes there is value in a wide variety of fitness disciplines and a benefit in opening ourselves up to new exercise experiences
Questions about the course?
Contact us.
Our once-yearly Black Friday sale is now on!
£50 off yoga diploma

£50 off Dynamic reformer bundle

£100 off mat + reformer + prenatal